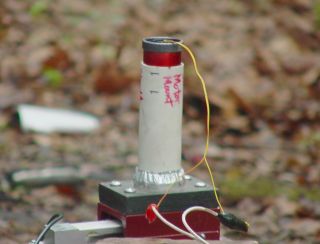 Click Here to see an analysis and video of this test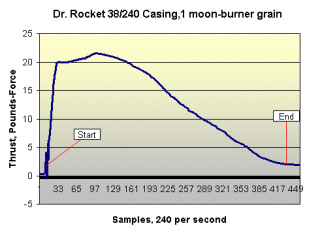 This technique worked OK, but there was very little Ti delay. I think because the Ti slug comes too close to the ends.

It became very challenging to make longer grains. The warm slug of propellant wants to stretch, even at this size. The thought of sniggling a bigger one into a 38-360 inhibitor tube did not appeal to me.