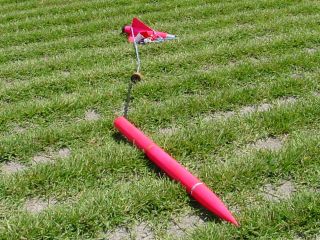 I went over to survey the damage, and am relieved to see that it still looks mostly like a rocket.

But the upper body is no longer straight.
Bad news.

The tube comes open with a slight pull.
More bad news. It's not just bent, it's broken.

But the altimeter is still on, and beeping out its happy tune: 3744 feet.